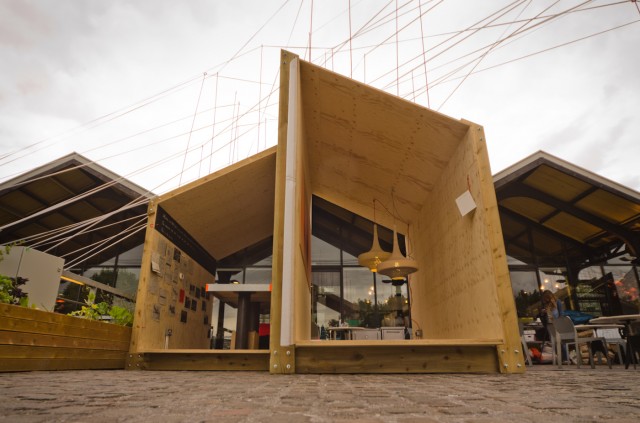 We were commissioned to design and build a sensory-focused 'flash market' space for Be Open, to be hosted by Tom Dixon at The Dock. We worked with JAILmake to produce ten cabins, each one providing space for upcoming designer-makers to show their wares.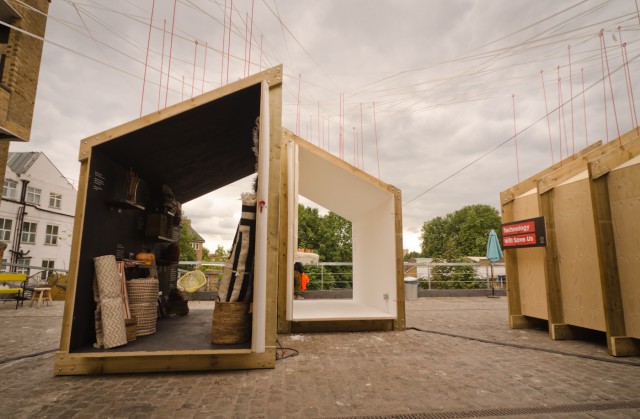 Design and Build
Timing was critical. We received the brief only seven days before exhibitors needed to prepare and install their work. We quickly worked up designs that would compliment The Dock's terrace area, using materials we knew could be sourced and worked with in time.
The Dock area is dominated by the building's high pitched roofing and the canal below, so we took inspiration from these focal points and experimented with ways that would make the installation feel integrated on all levels.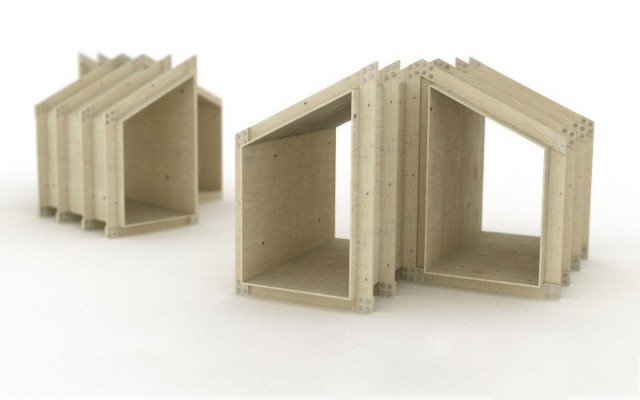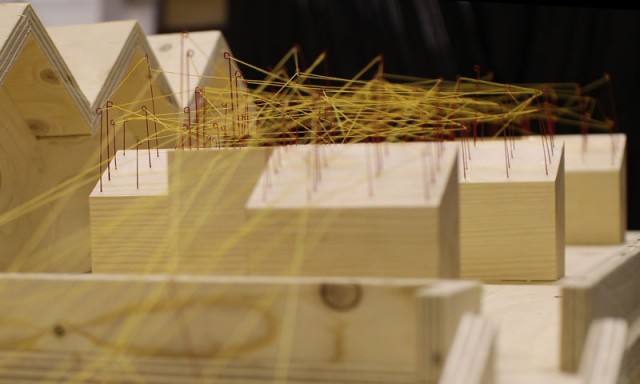 To protect exhibitors work from the British climate, we built flexible entrances/ weather-proof cladding . They could be held in place with a baton and powder-coated pegs, or rolled back neatly into the sides to let in the sun.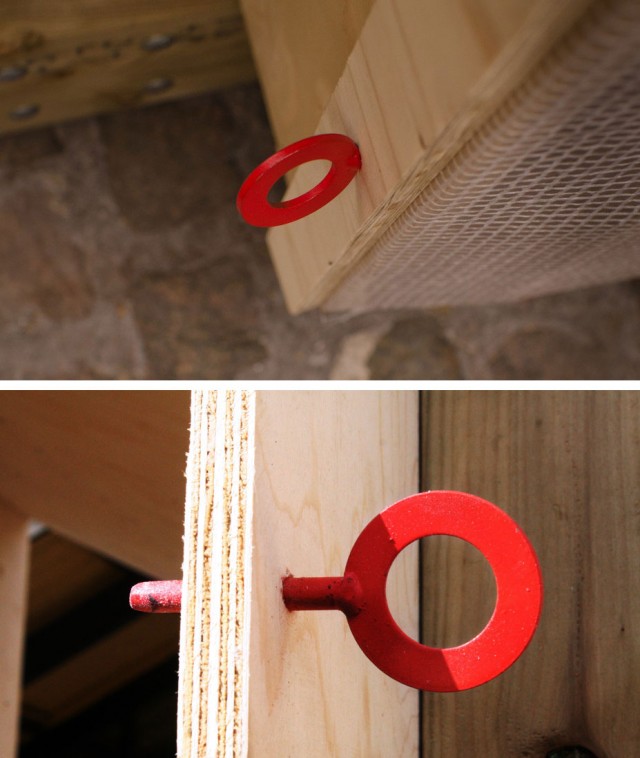 Exhibitors
Here's how some of the exhibitors used their spaces:
Traces showcase art and design through an immersive and theatrical process. They converted their space into a pseudo-'junk shop', which featured around 32 designers work, including Tim Burrell-Saward's brilliant riddle object/ Bureau, Olivia Clemence's distilled scents and Craig Barrow's solar etched bowls.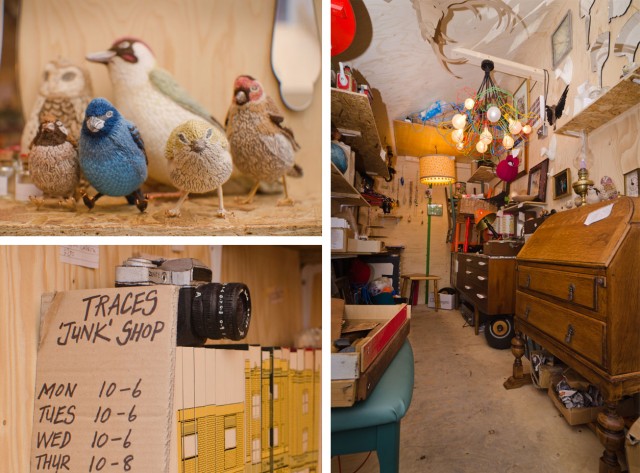 We built a little intersection between two cabins, so Studio Toogood could use both – one for shop display and one to manufacture their House Hightops in.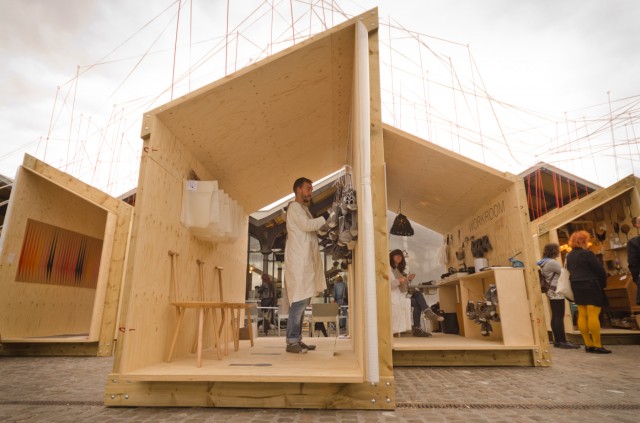 Technology Will Save Us built Arduino-controlled theremins and synthesisers in their cabin.
Be Open @ The Dock remains open until 5pm Sunday 23rd September.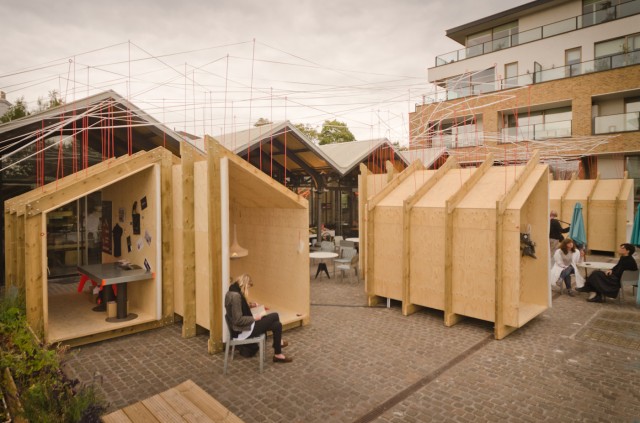 ---
Portobello Dock
344 Ladbroke Grove,
London, W10 5BU
Opening Hours
Monday 17 September – Saturday 22 September: 10am-6pm
Sunday 23 September: 11am-5pm