We worked with Jump Studios and Unity to build a space for Marks & Spencer and Oxfam, in support of their Shwopping concept. The campaign focused on the benefits of re-using and re-distributing clothing that is often thrown away. Our brief was to design a lecture and workshop space, which would allow fashion designers to create and present new pieces. Everything created on site had to be made from material recovered from donated clothing.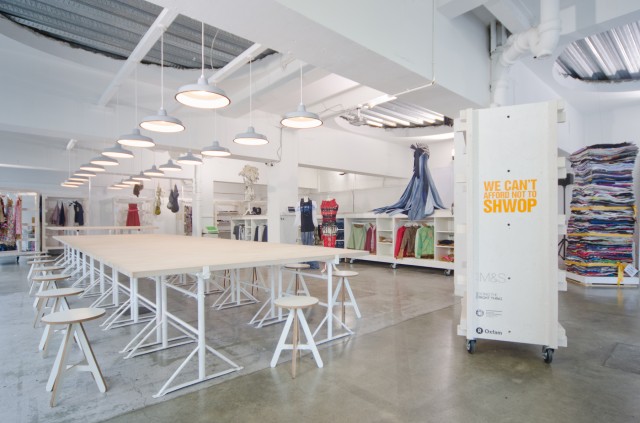 Ideas
---
Our initial exploration was focused on building a flexible, modular space that could be used as a workshop, but also for events, talks and as an on-going exhibition.
We wanted to create multi-functioning objects, so that a wide range of activities could be easily accommodated. Collaborating with Jump Studios, we  designed bleachers that would double up as wardrobes, clothes hangers that also function as display cases and shelving units that could also serve as mobile space dividers.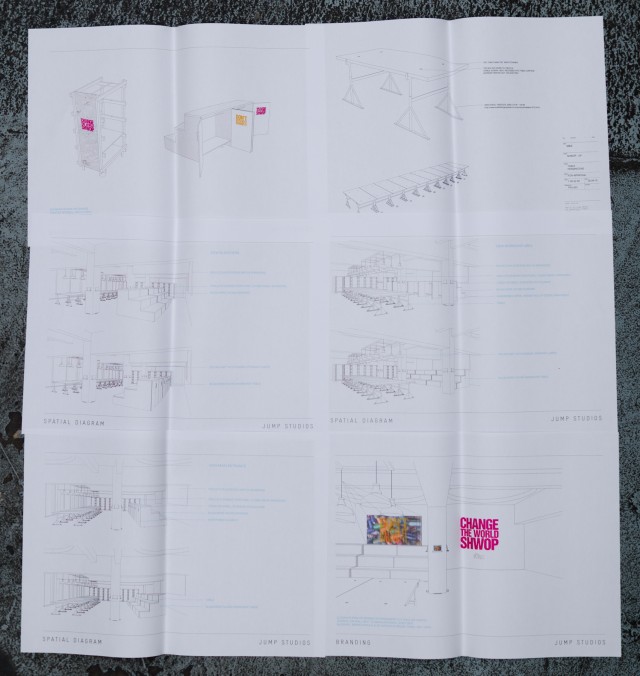 The Exterior
---
The outside of the venue was decorated with ten thousand items of clothing; the same quantity that ends up being added to British landfill every day. We felt by illustrating the sheer volume of waste, it would make the issue more tangible to visitors and observers.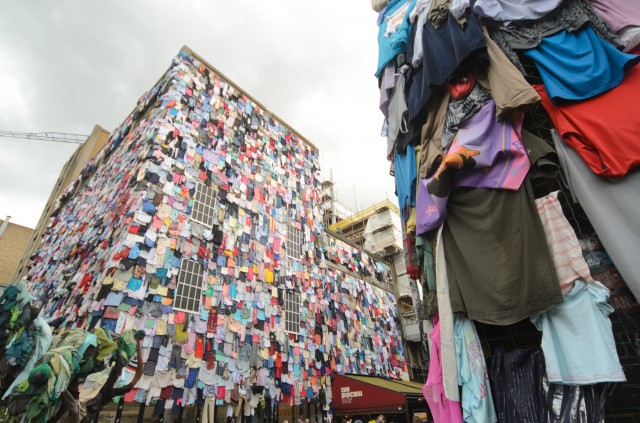 The Final Space
---
We produced show graphics, invites, digital content and a brochure to tie everything together.
We built a custom app for iPads, which were distributed through-out the space.  They provided background info and a timetable for the workshops, plus further information on Marks & Spencer's campaign and CSR.
The Final Space
---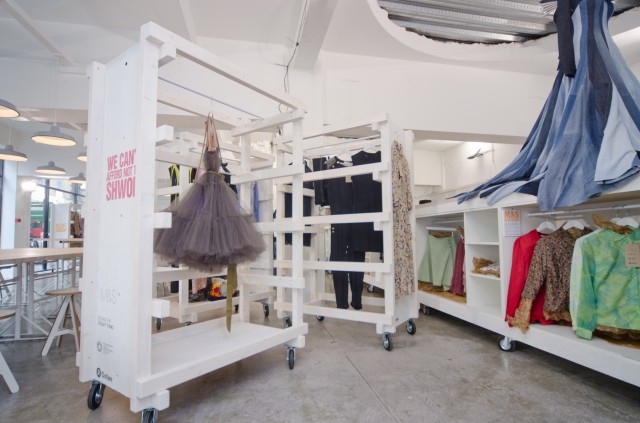 The London College of Fashion facilitated dozens of workshops throughout the duration of the Lab.