Sound Off For Justice was a campaign established by the Law Society to warn about cuts to Legal Aid. Communications agency Unity commissioned us to develop strategies for getting people engaged and involved, and we designed the branding and collateral for the campaign. Without the support of Legal Aid, many individuals would find it increasingly difficult to be heard, legally. We decided this was the strongest message of the campaign and set about illustrating their struggle.

First of two interactive films
The Look
---
We felt the look and feel of the campaign should be immediate, simple and attention grabbing – with a clear call to action. The unbiased, benign icon of Lady Justice quickly became a relevant figure-head for the cause. To emphasise the necessity of needing a voice, we replaced her sword with something more potent – a megaphone.  The Lady needed to work on all media: banners, placards, booklets and websites, so there was a need for something very scalable.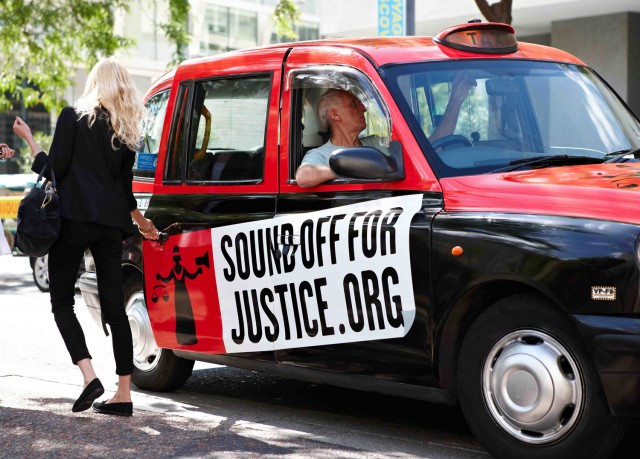 Digital
---
The website needed to retain some of the campaign's harder hitting qualities, whilst remaining a functional resource for all the campaign activities.
Interaction
---
We worked alongside Diego Gullo to build a tool that allowed visitors to the website to leave answer-phone messages via a mobile or land-line device. People submitted their details for a message about why legal aid cuts would affect them and be damaging.
People
---
After the initial visual was developed, we worked on a second phase of the campaign. We filmed a cross section of the affected people and showed them shouting against the proposed cuts. We then overlaid a 'muted' graphic,  to illustrate the effect that the cuts would have on their voice. We used this visual mechanic on web ads, national press advertising and elevator panels displayed across the London Underground.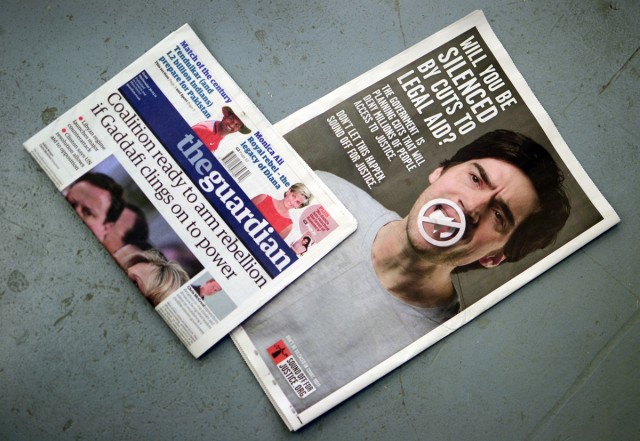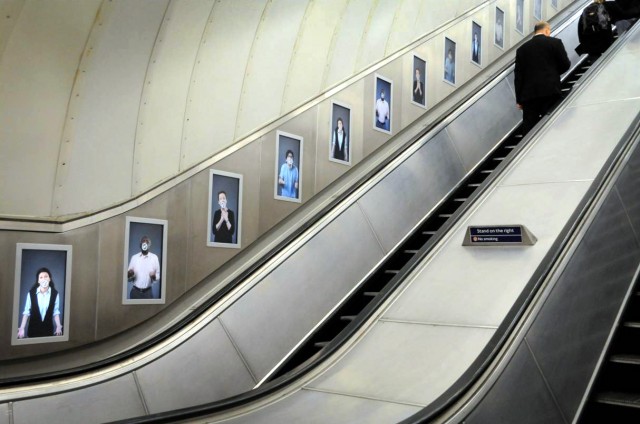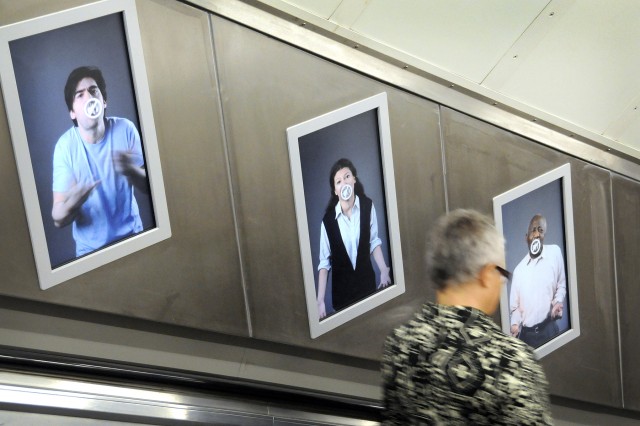 Interactive Video
---
We further used the 'muted' visualisation as a central mechanic for two interactive films which we built with Short Form films. The films invite the audience (spoiler: through the interface's volume controls) to literally make the subjects heard.