To promote the release of Stephen King's novel Under The Dome, the final 2 sentences were exploded into paired words and hidden in a gigapixel photo (a large, composite image) of London City, beneath St. Paul's dome. The words were not super-imposed graphically, but were instead held by volunteers positioned around the Thames north bank. Fans of the fiction writer were challenged to decode the sentences with the chance to win a pre-released copy of the book.
The gigapan in full:
We played a consulting and creative logistics role in the activity, making sure everything came together on the day.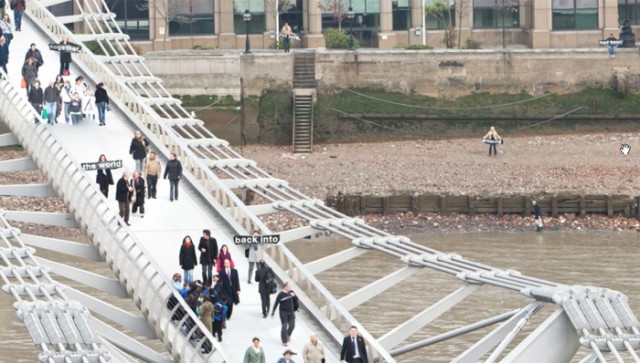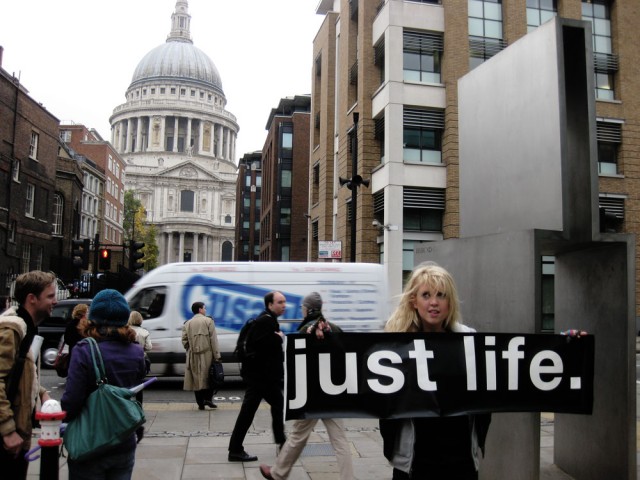 The gigapan camera was positioned on a viewing platform at the Tate Modern. This diagram shows how point sizes were calculated, so they would appear equally sized from that position.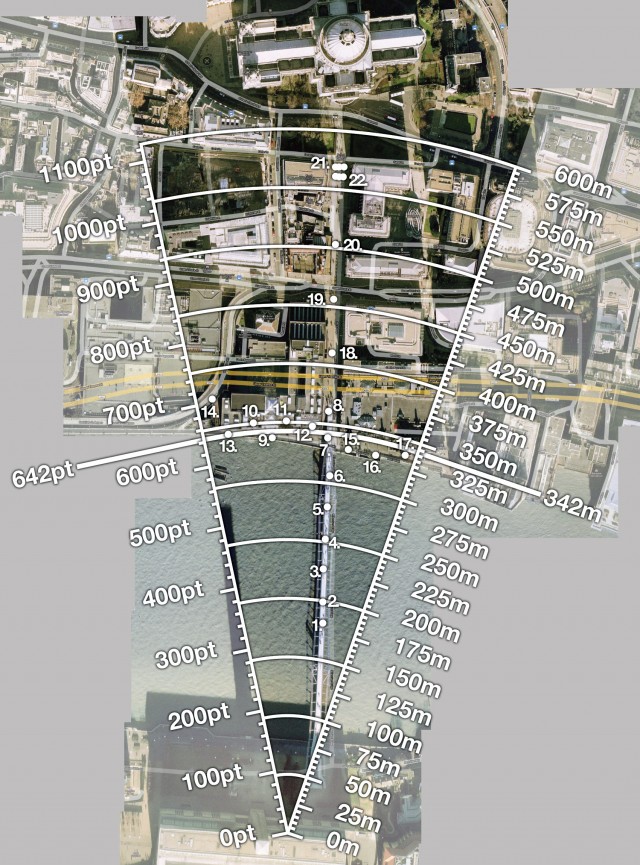 ---
Client:
Stephen King – Author
Hodder and Stoughton – Publisher
Partners:
The Tom Sawyer Effect – Social Media and co-ordination
Unity – PR and co-ordination
Nathan Gallagher – Photography