This Way Up was an exhibition/ auction/ workshop/ arts book store/ hardware shop we built in Hoxton for the British Council, during London Design Week to celebrate the fifteenth year of their Architecture, Design and Fashion department (and the 89 exhibitions they had created so far).
Exhibition & Silent Auction
Some of the work on show was donated to the Design Museum's permanent collection, but the rest was available to buy on site through a silent auction. There was work from Tom Dixon, Peter Kennard, Pearson Lloyd, Sebastian Bergne, Tord Boontje, Nigel Shafran, John Davies, Michael Marriott, Anthony Burrill and Basso and Brooke.
Pete Collard selected the items for auction and curated the exhibition, interviewing designers and workers from previous shows to provide content for the associated publication.
Proceeds raised from the auction and the rest of the show went toward the new Brazil Future Fellowships Fund for emerging designers.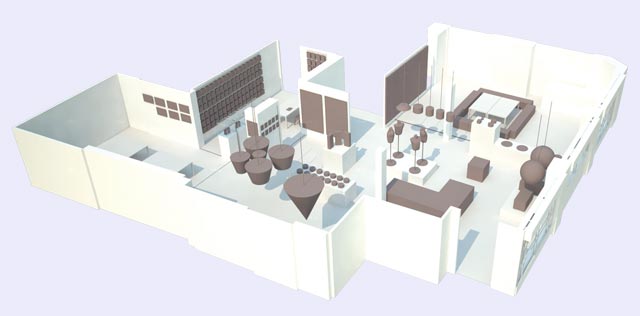 [Render of space, by Justas Motuzas]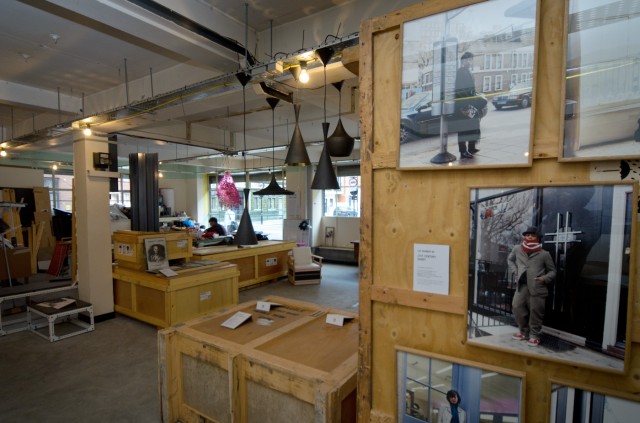 Book Corner
We built a book corner from shipping crates and coloured nails to house the arts books, catalogues and themed reading material from various exhibitions. The literature was a bit of a mixed bag, ranging from kids books to unique and limited editions of designers work.
Hardware Shop
All the stuff the BC used for their exhibitions were sold off cheap to make space. We built a shop display space for projectors, monitors, touch screens, CCTV systems, lightbulbs, tape, creepy felt mannequins, etc. etc.
"Upcycling" Workshop
Upcyclists took the raw materials and bits and pieces from previous exhibitions to build and making new things with them that are available to buy.
Publication:
We designed the identity and all the usual assets you'd expect for an event of this sort – website, posters, invites etc. We also ran a micro-publication in parallel, through RIG's Newspaper Club.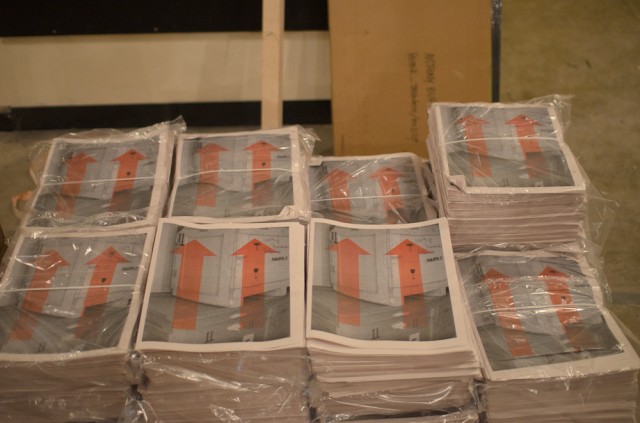 Launch Night:
---
Client:
British Council
Partners and Support:
Pete Collard – Curator
Unity – Event & auction manager
Goldsmiths College – Undergrad and postgrad volunteers
University of Brighton – Undergrad volunteers
Lomas Davies – Equipment hire
Shaun Clarkson – Use of venue
Amber Moves – Logistics
Jeeves Event Solutions – Risk Assessment
Artwords – Book appraisal
Christies – Object appraisal