The Secret Life of Buildings – "Home"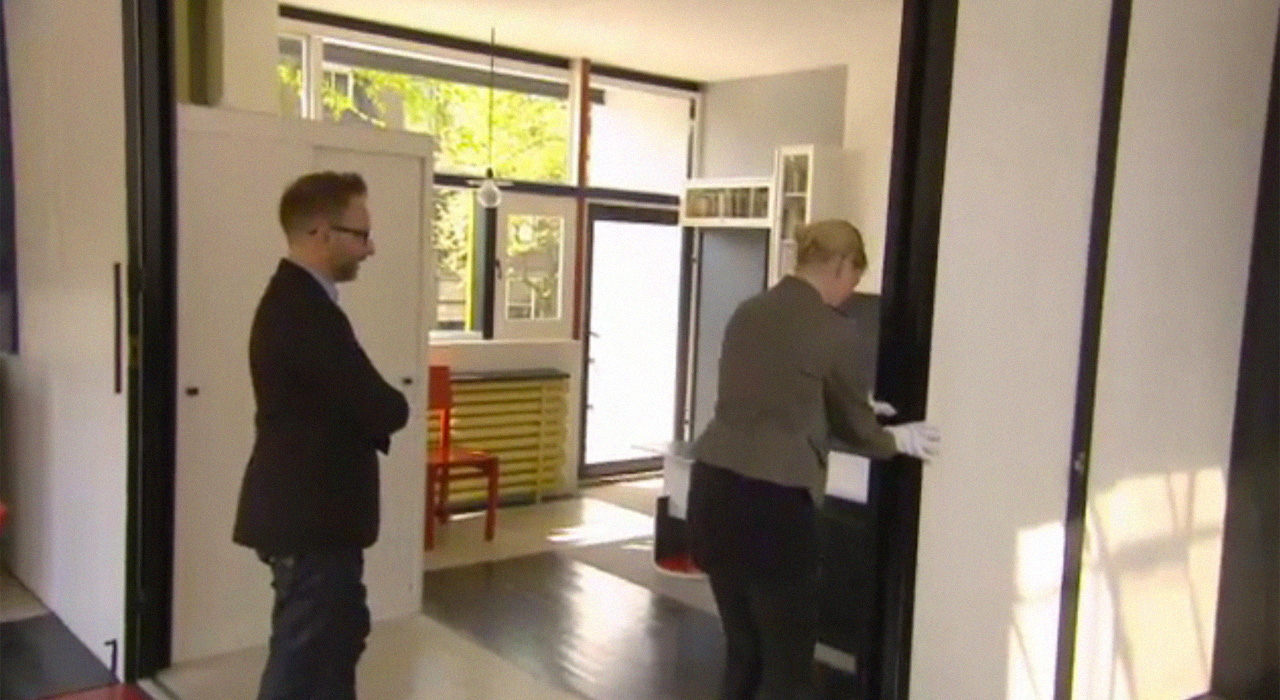 Sam Hill
1st August 2011
An interesting enough quest-u-mentary into improving housing standards in the UK, the first part of The Secret Life of Buildings takes about half an hour to get interesting, from an experiential viewpoint. Unless you're happy to sit through some fairly contrived experiments to "prove" that 1) lack of sunlight is unhealthy, 2) people are unhappy living in cramped spaces, 3) the golden ratio looks nice.
However from the mid-point onwards the researchers pull up a couple of nice case studies.
The first is a West London drop-in centre for cancer victims, Maggies.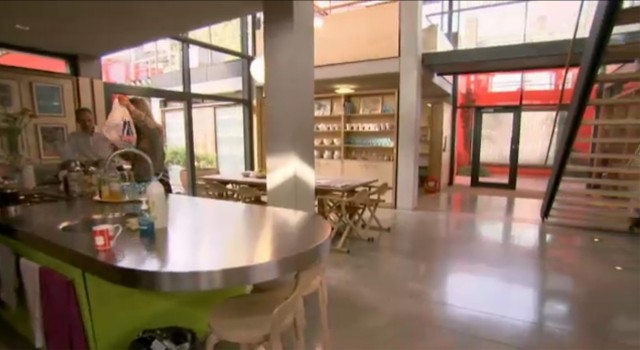 The architects responsible made tactful decisions on materials to give a homely feel that "inspires, relaxes and stimulates" – using inexpensive softwoods, strong colours and polished concrete to create an environment with a warmth that stands apart from the "stark, alienating spaces", sterility and cheap plastic nature of hospitals and surgeries. The effect this environment has upon the people that use it makes some compelling further arguments for the commonsensical but often forgotten psychology of materials theory outlined by D. Norman[1] – that the appearance, finish and textures chosen for a designed object or space will affect how people feel whilst using it. This is a very good environment, in other words, to temper a bad experience.
The other relevant case study is the 1920's Rietveld Schröderhuis, a playful Mondrian-esque structure that avoids fixed corners and has flexible internal walls for re-defining spaces through-out the day (open plan in the morning, enclosed in the evening). The mood of the house can therefore be changed enormously according to the needs of the people within it. An attribute, the programme notes, that most UK housing is lacking enormously.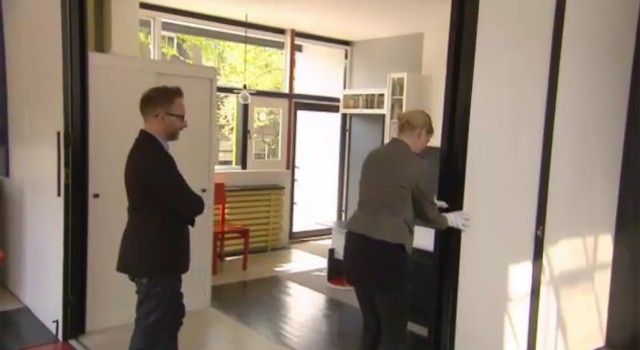 The series has a further two parts – one relating to work spaces and one to leisure buildings. The third episode, likely to be aired 8pm August 15th should be considered a must-see.
[EDIT:
The third part of the series is largely criticized the corporate-funded, superstar-architect-designed pavilions, galleries and museums that have more going on the outside than the inside. I'd agree that public spaces should show more consideration for the way they're used, and be designed to be more engaging than passively observed. However, I'd disagree with the implication that buildings can either be impressive but alienating, or "undesigned" and engaging; that we only feel comfortable in spaces is if we can imprint our own identity on them. I see no reason why a structure, or any other piece of design, cannot simultaneously be sensationally stimulating and conducive to engagement.]
[1] Norman, D (2002). The Design of everyday Things. USA: basic books. p9.