Pipe Dream Restaurant
Sam Hill
24th July 2011
"A pipe dream is a fantastic hope or plan that is generally regarded as being nearly impossible to achieve. At Pipe Dream we don't believe in the impossible!"
Pipe Dream Restaurant, which is based in Southgate, takes a novel new approach to selling experiences. It serves two distinct but reciprocating clientèle:
restaurant goers willing to take a risk on their dining experience;
people who dream of running, or cooking in, a professional restaurant.
The concept is brilliantly meta – a case of business-as-entertainment come full circle. It appears heavily inspired by programmes such as The Apprentice and Four in a Bed, but mostly the glut of competition cookery shows such as Masterchef and The Restaurant which have become a staple of British television. Pipe Dream gives participants the opportunity to live-out the "if you can't stand the heat" drama that they'll recognise from Ramsay-esque bootcamp quest-u-mentaries. Perhaps for an additional cost the facilitators provide realtime sarcastic narration in a Come Dine With Me style.
It's not clear from the website how the model is financed. Do the have-a-go chefs pay for their experience (something Gilmore and Pine would condone), or share a cut of the evenings profits? Do the restaurant's guests have their bill subsidised to compensate for the jeopardy? Or is there a no-quibble returns policy on the food?
It's seems like a very British, foodie take on ARK Music Factory. ARK are best known for being the vanity label that produced Rebecca Black's notorious pop song Friday. From our perspective the criticism they received always seemed a little unfair. It's arguable that rather than working as an "independent label" as they maintain, ARK are actually providing a bespoke premium experiential service, an immersive fantasy, for which the market is in fact the 'talent', not the prospective audience (Rebecca's mother paid $4000 for the release).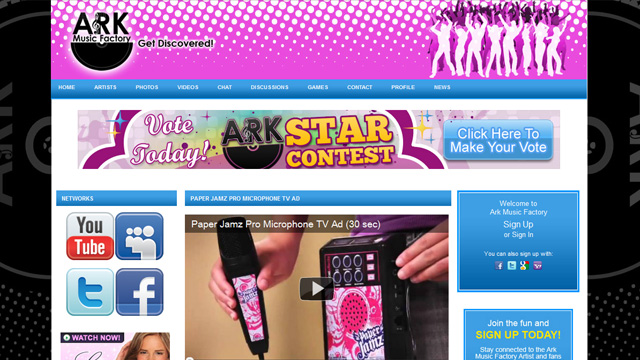 Pipe Dream might be seen then, in other words, as a "vanity restaurant". This isn't at all a bad thing. They should be congratulated for being an adventurous enterprise and we wish them all the best. If delivering a compelling service means occasionally learning lessons from the entertainment industry, then why not?
Perhaps we could see Ice Road Trucker For The Day or Pipe Dream Alaskan Fishing within the year.